Motorcycle Accidents
Motorcycle Accident Lawyer in Appleton, WI
A motorcycle crash occurs roughly every 4 hours in the state of Wisconsin. If you or someone you know were hurt or killed in a motorcycle accident, don't hesitate to contact Tusler Law to get compensated for the damages. You won't pay a single penny until your case is won.
FREE CONSULTATION
Legal representation for motorcycle crash victims
Motorcycle accidents happen all the time in Appleton and in the Fox Valley. Motorcycle crashes are often caused by someone other than the motorcycle operator. The most common negligent acts causing a motorcycle driver to crash include:
Failure to yield
Rear-end crash
Drunk driving or under the influence of drugs
Hit and runs
Failure to stop
Limited visibility
Defective products
No matter the cause of the accident, injuries sustained in a motorcycle crash can be devastating and life-threatening. Tusler Law is ready to represent you in a court of law to achieve all necessary compensation for the damages caused by the motorcycle accident.
Wisconsin Motorcycle Accidents in 2022
There were 1921 total crashes reported resulting in 80 fatalities and 1665 injuries in 2022. If you or a loved one have been involved in a car accident that resulted in injuries or fatalities, our law firm is here to assist you. Let us ease your worries and help you navigate the legal system.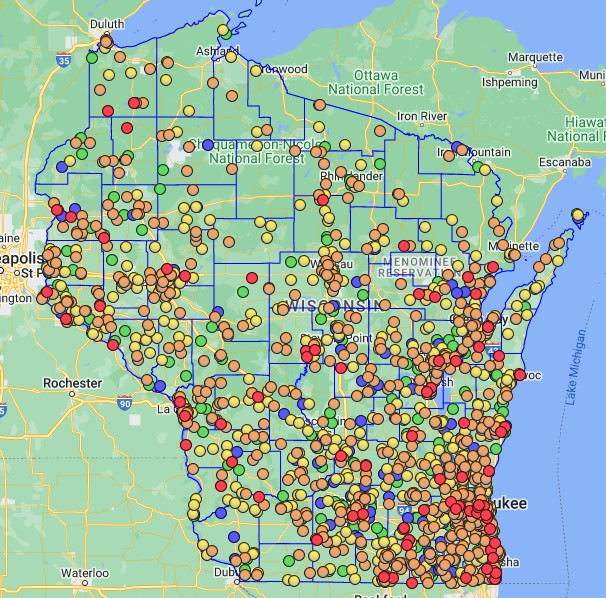 Recover damages from your motorcycle accident
The Appleton motorcycle accident lawyer at Tusler Law is familiar with the long-term consequences associated with a motorcycle accident. Our lawyer is prepared to fight for every penny you deserve. We can help you get compensated for all damages caused by your accident, including:
Property damage
Permanent disabilities
Rehabilitation and therapy
Lost wages
Medical bills
Pain and suffering
You shouldn't have to struggle through financial hardships and personal burdens alone; Tusler Law will help you. We offer free consultations and risk-free legal representation. We'll build a comprehensive case and fight aggressively for fair compensation of your medical bills, pain and suffering, and more.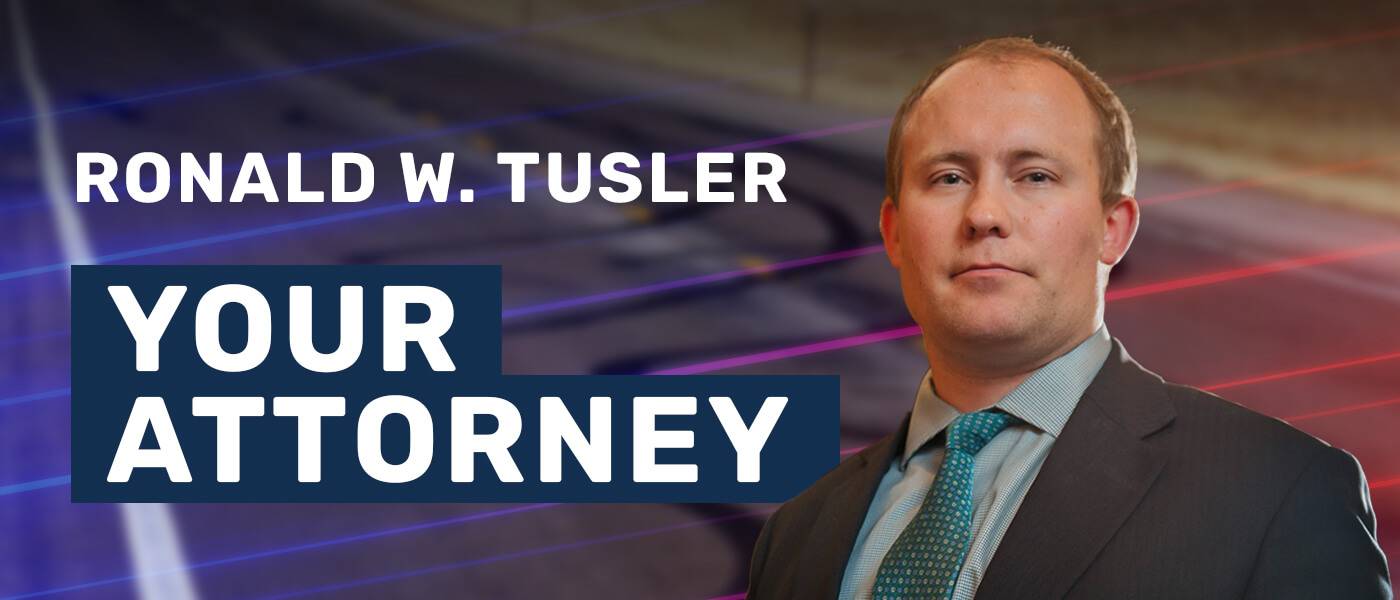 Proving fault for a motorcycle accident
If you are a victim of a motorcycle accident and suffered an injury due to someone else's negligence, to get compensated, you must prove the fault of the other party. To prove fault you must prove duty of care, breach of duty, causation, and damages. Essentially you need to show that someone under the obligation to act in a reasonable manner's actions or lack thereof caused your injury. From the very beginning of your free consultation, Tusler law works tirelessly to gather evidence and prove the fault of the other party and get you the full compensation you deserve.
Motorcycle Fatalities
Motorcycle accidents are a serious concern, as they can often result in severe injuries or fatalities. According to the National Highway Traffic Safety Administration (NHTSA), motorcycle riders are approximately 27 times more likely than passenger car occupants to die in a crash per vehicle mile traveled. At Tusler Law Firm, we understand the unique challenges faced by motorcycle accident victims and their families. We will work tirelessly to hold responsible parties accountable and fight for justice on your behalf.
Motorcyclist deaths and death rates, 2007-2021
Year
Deaths
Death rate per 100 million
vehicle miles traveled
2007
5,174
24
2008
5,312
26
2009
4,469
21
2010
4,518
24
2011
4,630
25
2012
4,986
23
2013
4,692
23
2014
4,594
23
2015
5,029
26
2016
5,337
26
2017
5,226
26
2018
5,038
25
2019
5,044
26
2020
5,506
31
2021
5,932
30
Source: NSC analysis of NHTSA FARS data and National Center for Statistics and Analysis. Motorcycles: 2017 data (Updated, Traffic Safety Facts. Report N. DOT HS 812 785). Washington, DC: National Highway Traffic Safety Administration.
We fight the insurance companies for you
Insurance companies will try to wave off motorcycle accident claims as being an "inherent risk" to avoid paying higher settlements. Motorcyclists have the same rights as other vehicles. When you've been injured in a motorcycle accident, never speak with the insurance company until you've spoken with an experienced personal injury lawyer. You need a motorcycle accident lawyer familiar with Wisconsin driving laws to effectively present your case and fight for maximum compensation.
Fight For Every Penny You Deserve
Fequently Asked Questions
What should I do if I am involved in a motorcycle accident?
If you are involved in a motorcycle accident, it is important to immediately seek medical attention and report the incident to the police. Additionally, exchanging contact and insurance information with the other party and documenting the accident scene with photos can be beneficial.
How long do I have to file a claim after a motorcycle accident in Wisconsin?
In Wisconsin, the statute of limitations for a claim related to a motorcycle accident is three years from the date of the incident. This allows for legal action to be taken within that time frame for any injuries, property damage, or other damages sustained as a result of the accident.
Can I still file a claim if I was partially at fault for the motorcycle accident?
Yes, you may be able to file a claim even if you were partially responsible for the motorcycle accident, but your compensation may be reduced proportionally based on your percentage of fault.
What happens if the other driver doesn't have insurance?
In the event that the other driver involved in the motorcycle accident does not have insurance, it may be possible to file a claim with your own insurance company using uninsured motorist coverage.
Are most motorcycle accidents the biker's fault?
Despite common assumptions that motorcycle riders are reckless or negligent on the road, statistics show otherwise. In reality, the majority of motorcycle accidents occur as a result of another driver's actions, with car or truck drivers being more likely to be at fault in such incidents.