Real Estate
Real Estate Attorney in Appleton, WI
Selling or purchasing a new home is a long process and can get complicated quickly. Tusler Law is here to handle all legal real estate problems so you can focus on getting everything else ready for closing day. Ron Tusler is an award-winning Appleton lawyer ready to work with you and smooth out or prevent legal issues that come with a real estate transaction.
FREE CONSULTATION
Real estate legal services we offer
Ron Tusler is an experienced real estate transaction lawyer and offers many real estate legal services, including:
For Sale by Owner transactions
Drafting offers and counteroffers
Transfer of real property
Document preparation
Flat fee real estate lawyer Appleton, WI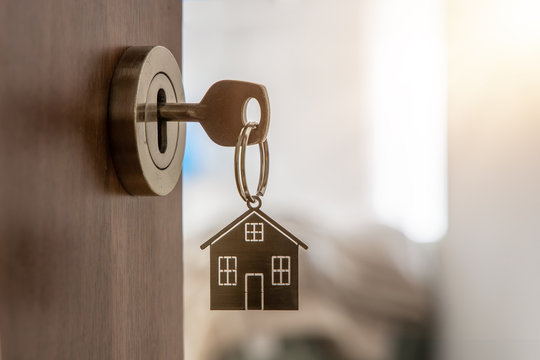 Don't worry about hourly rates! Tusler Law's real estate transaction fees are fixed, meaning our prices are the same for everyone, no matter who you are or what you do. Two of our most common services requested are:
How much does a real estate lawyer cost?
Offers to purchase:
Residential Property $800
Commercial property $1,200
Your offer to purchase contains many key elements of your real estate transaction including purchase price, closing date, legal description, and guarantee of clear title. Leave it up to the legal experts to make sure everything is put together properly and means what you want it to mean.
Deed with Transfer of Return: $200
When selling or transferring real estate, Wisconsin law requires you to file a Real Estate Transfer Return. Tusler Law will take care of all your deed preparation and file your Transfer of Return for you so you don't have to.
For sale by owner real estate attorney
Skip the realtor and hire a real estate transaction lawyer to save even more money. Without a realtor, you are potentially saving tens of thousands of dollars in realtor fees and closing costs. For a fraction of the cost of a realtor, arm yourself with a professional real estate transaction attorney to sort out all the legal minutia. All sellers must live up to the state, county, and municipality transaction requirements. Tusler Law has the experience to quickly and painlessly prepare the proper documents like deeds, title policies, and transfers of return.
For Sale By Owner (FSBO) Statistics
According to the National Association of Realtors, FSBOs accounted for 10% of home sales in 2021. The typical FSBO home sold for $225,000 compared to $330,000 for agent-assisted home sales. FSBO methods used to market home:
Friends, relatives, or neighbors: 28%
Yard sign: 20%
Third-party aggregator: 19%
Social networking websites: 17%
For-sale-by-owner website: 3%
Open house: 3%
Online classified ads: 3%
Multiple Listing Service (MLS) Website: 3%
Other websites with real estate listings: 1%
Video hosting websites: 1%
FSBO transactions can be challenging, but Tusler Law is here to help. With our deep understanding of real estate laws and regulations, we ensure compliance, navigate complex paperwork, and protect your rights. Trust us to make your FSBO transaction smoother. Contact us today.
Most difficult tasks for FSBO sellers:
Preparing/fixing up home for sale
Getting the right price
Understanding and performing paperwork
Selling within the planned length of time
Having enough time to devote to all aspects of the sale
Attracting potential buyers
Helping buyers obtain financing
Our attorney can help you secure the best possible terms and protect you from unfair or unfavorable agreements.
Fight For Every Penny You Deserve
Fequently Asked Questions
What is "For Sale by Owner" (FSBO)?
"For Sale by Owner" (FSBO) is when the homeowner sells their property directly without involving a real estate agent or broker.
Can a FSBO lawyer assist with negotiations?
Yes, a FSBO lawyer can help ensure your interests are protected and that the terms of the sale are favorable to you.
Does Wisconsin require a real estate attorney?
Sellers engaging in a For Sale by Owner (FSBO) real estate transaction in Wisconsin are not legally obligated to hire a lawyer.
What services can a FSBO lawyer provide?
A FSBO attorney can help by reviewing or drafting purchase agreements, negotiating terms, conducting title searches, handling closing documents, providing legal advice, and addressing any legal concerns that may arise during the transaction.