FREE

Initial Consultations

When You Are Hurt and it is Not Your Fault
Aggressive Personal Injury Lawyer
Fights For Every Penny You Deserve
No-Win-No-Fee Legal Services
You Have Nothing To Lose, & Everything To Gain
Your Expert in Accident Claims & Legal Advice
The Appleton Personal Injury Attorney Who Cares
Request a Free Consultation
If You Were In Any Accident, You Should Be Paid For All Your Trouble.
Insurance Companies Will Not Pay For All Your Damages Unless You Force Them.
When You Are Hurt and It is Not Your Fault
Make life easier on your loved ones with last will & testament preparation
It's never too early to get your affairs in order. Top Wisconsin attorney Ron Tusler is well equipped to help you prepare your last will & testament before tragedy strikes.
Tusler Law Personal Injury and Real Estate Attorney
Law Firm Wisconsin Trusts for Car Accident Injuries and Real Estate Help
Have you been injured in a car accident? Are you unsure what to do next? Attorney Tusler is an experienced personal injury lawyer dedicated to helping you. While another Appleton personal injury lawyer will just see you as a dollar sign, Tusler Law sees you as a real person who deserves compensation.
Free Case Consultation Contact Today!
Ronald W. Tusler offers FREE consultations where he explains your auto accident legal rights and answers all your questions. He will help you through the accident and increase your chances to a fast injury recovery from the insurance company.
He also assists buyers and sellers with real estate transactions.
Tusler Law is a no-win-no-fee firm meaning there is NO RETAINER FEE for your personal injury case. When you hire Attorney Tusler, you're getting a qualified car accident lawyer fighting for every dollar you deserve. Let Ronald W. Tusler resolve your auto accident legal issues. You have nothing to lose, and everything to gain.
Get the BEST representation in your personal injury case:
Contact Tusler Law and schedule a free consultation today for no win, no fee representation.

Appleton Personal Injury Attorney Fighting for Fair Compensation
When you have suffered from an injury, you have a million questions including "Do I need a lawyer?" - The answer is YES.
Insurance companies prey on individuals caught up in the chaos of an accident.
The insurance agents will take your statement and use it against you.
They will manipulate you into accepting a low settlement which does not begin to cover the costs of your medical bills. The insurance company does NOT care about you. At the end of the day, their main goal is just to make you go away. If you want to recover the money you are owed, you need an experienced personal injury attorney at your side fighting for fair compensation. You need Ronald W. Tusler!



Wisconsin Motorcycle Accident Attorney Offers Free Consultation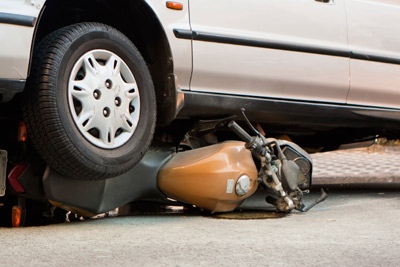 The Fox Valley is a beautiful place, attracting many motorcyclists during Wisconsin's warm summers and colorful autumns. Unfortunately, it is also the scene of numerous severe and fatal motorcycle accidents every year. If you or a loved one has been injured in a motorcycle crash, be sure to contact a personal injury attorney immediately.
Injuries sustained in a motorcycle incident are often severe, but insurance companies will try to minimize the claim to avoid a large payout. Without legal representation, you could be facing huge medical bills but not receive a settlement large enough to pay them. The only way to get the compensation you deserve is to contact a personal injury lawyer.
Appleton's Attorney, Ron W. Tusler provides free consultations for injury victims throughout the Fox Valley area. Based on his years of experience defending victims, he knows how to secure maximum compensation for your injuries. Before you speak with any insurance company representative about your motorcycle crash, contact Atty. Ron Tusler for your free consultation.
Last Will and Testament Lawyer in Appleton, WI
The passing of a loved one is a time of tremendous grief for friends and family. The last thing you need is an intense legal standoff to determine who gets what. The redistribution of assets after a sudden tragedy can be catastrophic for family relationships.
Never let it come to this. Get your estate in order. You aren't "too young." Failing to prepare for the worst can potentially bring tremendous grief to those closest to you.
Appleton last will and testament attorney Ron Tusler helps you compose a will directing assets at YOUR discretion—rather than subjecting your money and property to the interstate system.
Stop Suffering. Fight for the Compensation You Deserve
If you or a loved one have suffered from wrongful death, paralysis, whiplash, or scarring, you DESERVE to be compensated for your medical bills as well as your pain and suffering. Let Attorney Tusler fight to recover your maximum compensation.