FREE

Initial Consultations
When You Are Hurt and it is Not Your Fault

Bought a Bad House? Fox Cities Attorney Helps New Homeowners
Failure to Disclose Home Defects Can Be Grounds for Legal Action in Wisconsin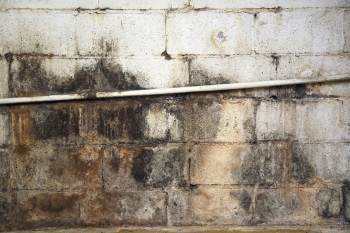 You just bought your dream home near Lake Winnebago and discover there's a problem with it. Depending on the situation, you may be able to sue the previous homeowner.
Many defects in a home may be overlooked or covered up by homeowners. When it is time to sell the home, though, failure to disclose these issues can have serious legal ramifications.
Most states have a list of home conditions that legally have to be disclosed in order to sell your house. Disclosure laws often cover:
Plumbing and sewage issues
Water leakage anywhere, including in basements
Termites or other infestations
Roof defects
Heat or A/C system issues
Foundation instabilities and cracks
Mold
Bought a Home with a Problem? Seek Legal Advice
Appleton real estate attorney Ron Tusler helps new homeowners who discover a problem with their house. Pursuing legal action against a previous homeowner can be difficult. There are many questions the court will need answered before granting you any damages.
Did the previous homeowner know there was a problem and tried to hide it? Was the problem obvious and you simply did not bring it up when negotiating your offer to purchase?
Trying to go it alone is a risky proposition. Without proper legal training, even if you have a valid claim you may not receive the full amount you are owed or you may lose the case on a technicality. Real estate attorney Ron Tusler offers free consultations for homeowners with bad houses. You have nothing to lose by meeting with him to discuss the situation and learn whether you have a case or not.
Disclosure Laws Protect both Buyer and Seller
Disclosure may seem like a burden if you are trying to sell, but disclosure laws protect both the buyer and the seller. If there is a problem discovered after the closing, the buyer could file a lawsuit against the seller unless the buying process has been well documented.
Avoid a lawsuit by being forthcoming. You are not giving the buyer guarantees about the integrity of the home or the enjoyment they will experience. You are truthfully providing all pertinent information you do or should know.
Plan Ahead to Save Time and Money
Prepare for selling by having your home inspected and making the necessary repairs before placing the property on the market. This will help you avoid negotiation problems once a buyer makes an offer on your house and may further insulate you against a bad house lawsuit if the presale inspection missed something. An added benefit is repairs and improvements may justify an increased listing price.
Your real estate agent may not be able to help you with disclosure and they cannot give you legal advice. For the most streamlined process with the least expense possible, hire real estate attorney Ron Tusler to facilitate the process and protect your interests.